On October 1, the official closing ceremony of LINOLEUM, 12th international festival of topical animation and media arts, took place. The general partner of the festival was Dovzhenko Center.
Members of the international jury presided by director Bady Minck announced the winners of the festival: the main prize of international competition program ($3000) was given to animated film "Oh mother!" by Polina Ciolkowska (Poland), and the main prize of the national competition program ($2000) went to the work by Stas Santimov "Eluvium – A Regenerative Creature ".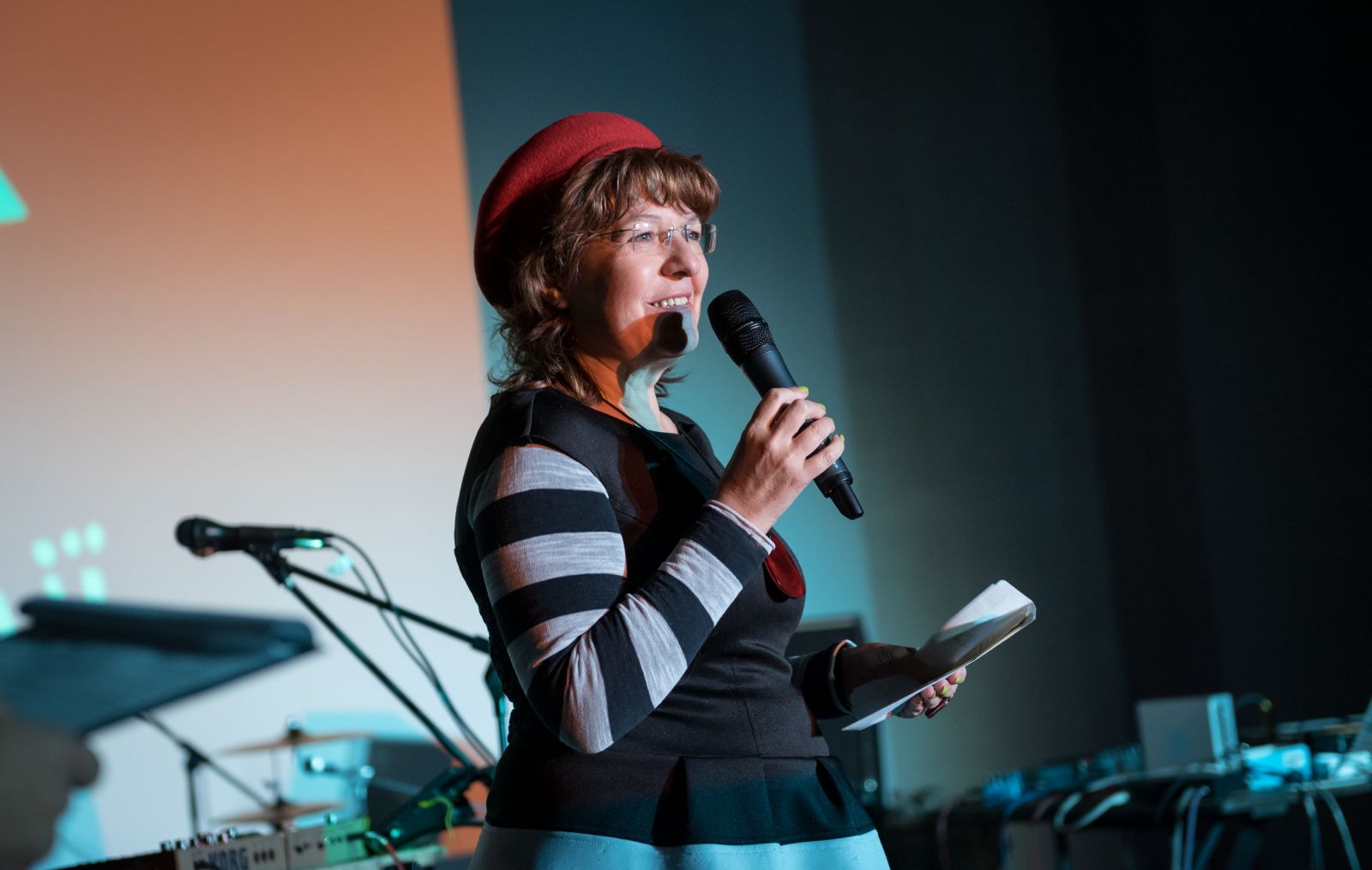 The jury also awarded special mentions to the following works: "Negative Space" (Max Porter, Ru Kuwahata / France) for best storytelling, "La Table" (Yevhen Boytsov / France) for visual humor, "Overrun" (Pierre Ropars, Antonin Derory, Diane Thirault, Jérémie Cottard, Matthieu Druaud, Adrien Zumbihl / France) for creating a new world, "The Aeronauts" (Leon Fernandez / Mexico) for the narrative, "Fingerman" (Ivan Shokha / Ukraine) for originality, "Zapaska – Ask" (Oleg Scherba / Ukraine) for best animated graphic design.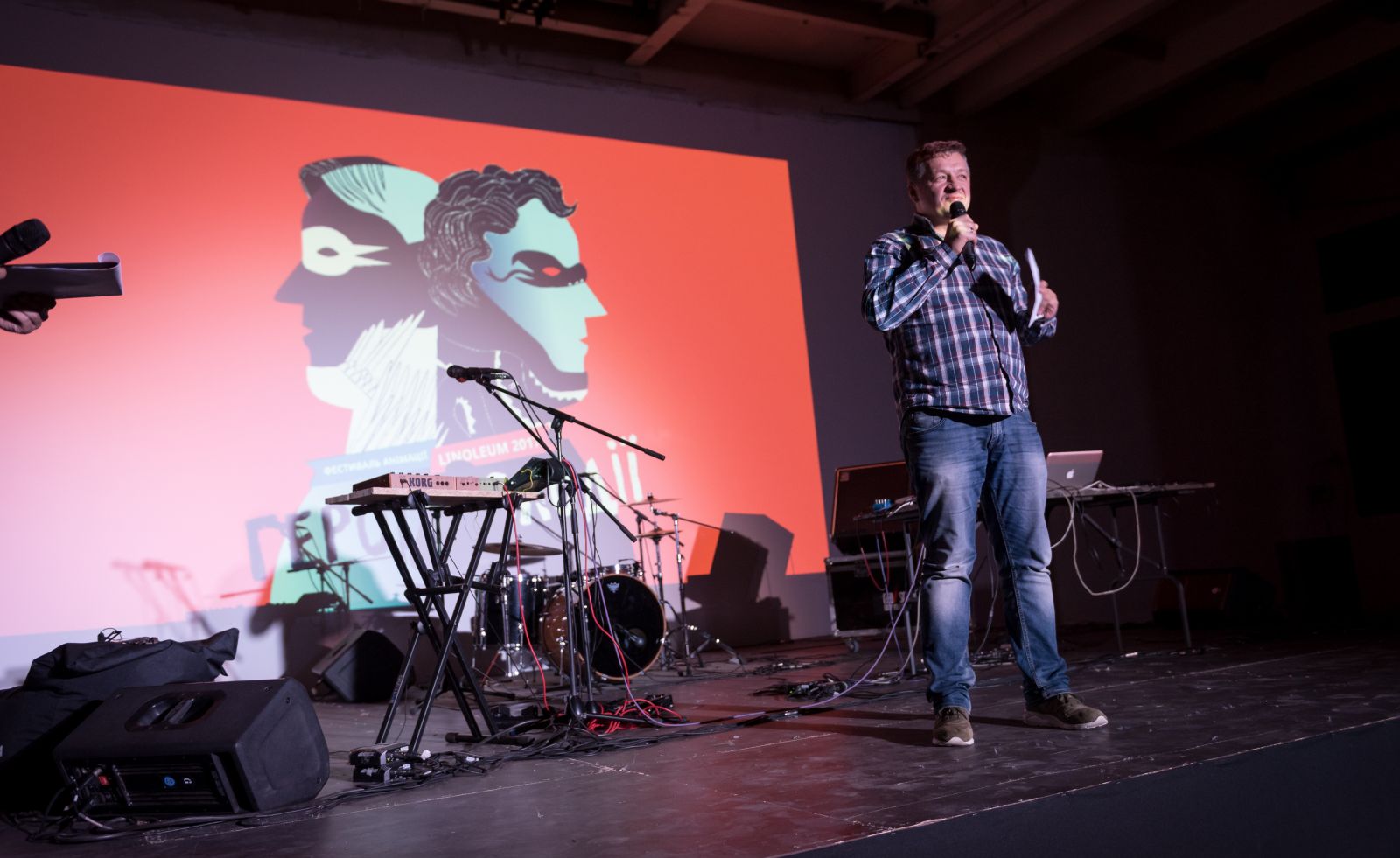 Novella Company, official distributor of Wacom in Ukraine and partner of national competition program at the festival, also awarded a prize to the Ukrainian participant of festival competition Oleg Fedchenko for his work "Shoelaces".
Jury member, LINOLEUM festival founder and ideologist Michael Tsarov also awarded his traditional prize from Michael Tsarov Art Projects foundation: a grant to support the development of One Hundred Fantasies, children's animation studio.
In 2017, LINOLEUM festival received over 2,000 films during two months of open call. The competition program of the festival presented 250 short animated films from 20 countries. Among them there were winners and participants of high-profile international animation festivals in Annecy, Melbourne, Ottawa, Venice, Berlin, and others. For the first time the national competition was presented in a separate program with 18 films, out of which five were music videos.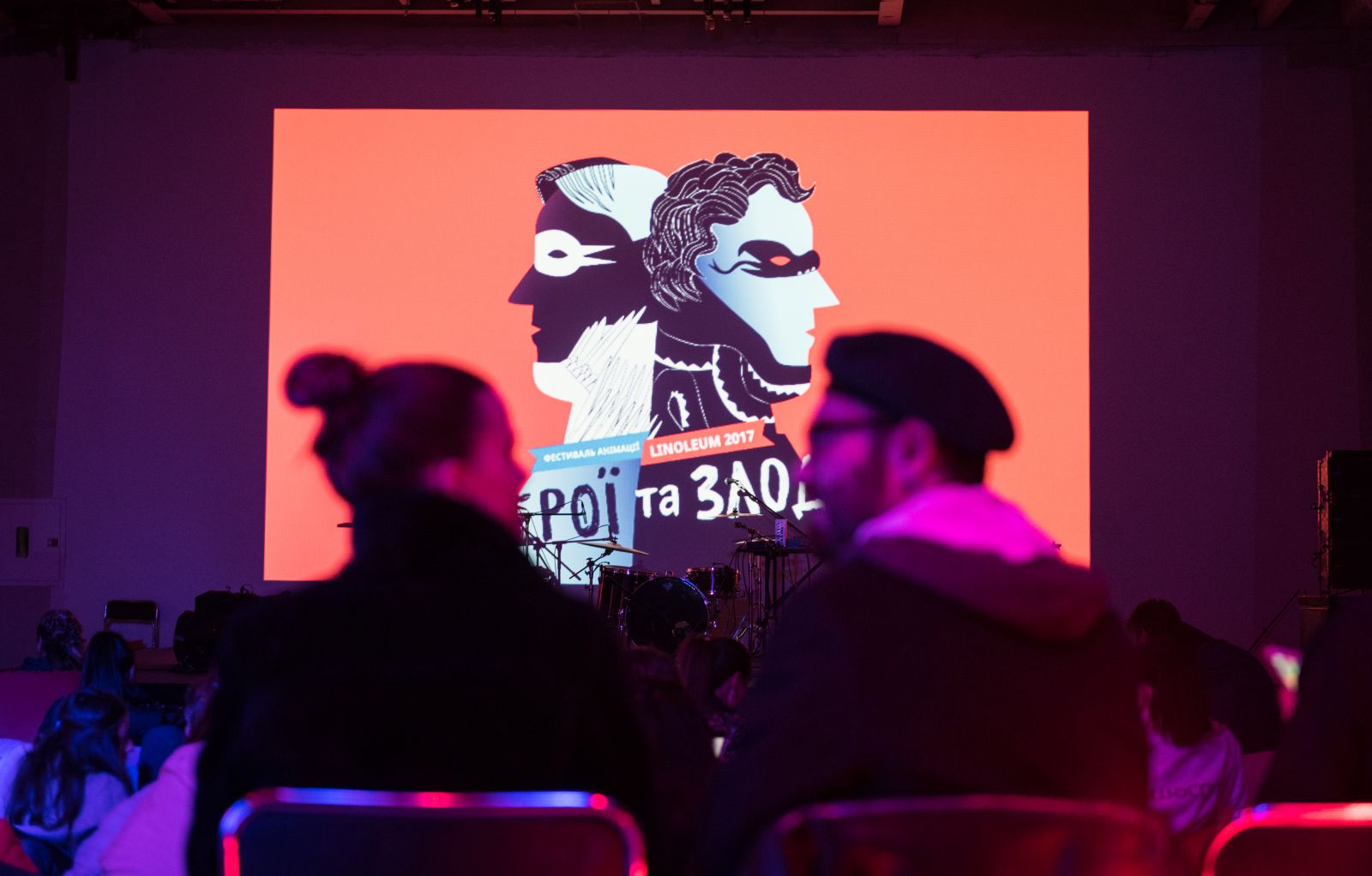 Except screenings, festival guests had a packed educational program prepared, and for the youngest visitors a children's zone was organized for the first time during all four days of the festival: children created their own cartoons together with animator and jury member Sashko Danylenko, painted the main character of the animation feature film "Mavka. The Forest Song" on the Wacom festival partner's tablet, visited a presentation of AR-coloring book from Glowberry production, and girls could drop by a special zone of The Stolen Princess: Ruslan and Lyudmila animated film and have their hair braided exactly the way Mila has it in the cartoon.
Besides, special screenings dedicated to the 90th anniversary of Ukrainian animation took place; they were organized jointly with Dovzhenko Center. For the first time the viewers saw "multipliers", feuilletons and advertising film trailers of the 1920s and 30s accompanied by mini jazz orchestra Son Sovy, as well as Tuk Tuk and Bug (Vyacheslav Levandovsky, Yevgen Gorbach, Semen Guyetsky, 19288-1935) and Forest Agreement (Ipolyt Lazarchuk, 1935) – the only cartoons with sound from that age that have survived until today, found and restored by Dovzhenko Center.